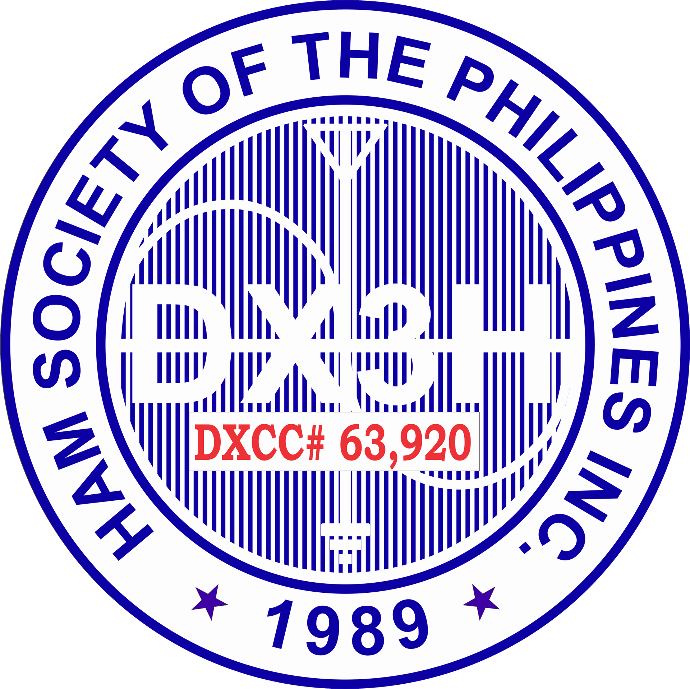 WELCOME TO DX3H!
HAM SOCIETY OF THE PHILIPPINES (DX3H) is an Amateur Radio Club based in Malolos, Bulacan, Philippines (PK04ju), duly licensed by the National Telecommunications Commission (NTC) of the Republic of the Philippines.
Since 1989, DX3H have also operated as 4D3HSP, DZ3H, DX3BSP, 4D3K, and DZ30SH.

DX3H is a proud member of the DX Century Club (DXCC).
We hope you enjoy your visit. 73!
Contact us
Allstar Link 594477 Echolink *PINOY* [DX3H-L] M17-KPH T TGIF DMR TG 51530 YSF DX3H 51530
E-mail dx3h@dx3h.org VHF 145.68 MHz
Morning Net
Monday - Saturday, 4:30 AM Phil. time (+8 UTC)
The 2023 edition of the much-awaited DU3MY Memorial Contest will be on August 19-20, 2023.


DX3H is pleased to announce the results of the 2021 Marcos T. Yñiguez, Jr. DU3MY (SK) Memorial Contest!
Rodel joined our Creator on December 8, 2020 at 10:40 PM (local time).
The DU CW Net now runs on 7.102 MHz and 145 MHz.
Effective October 21, 2020, DX3H will be using a new Zello channel for the Morning Net.




Big turnout for 2020 DU3MY Contest!
The 2020 edition of the DU3MY Memorial Contest attracted a record number of participants.
2020 DU3MY Contest launched
The 2020 edition of the DU3MY Memorial Contest was launched on June 24, 2020.
Our special operating station DZ30SH started making contacts on June 22, 2020.
For the second consecutive year, DX3H was recognized as the best HF station during the JOTA/JOTI event.
DX3H celebrates its 30th Founding Anniversary.